Location: Just a short 5-minute boat ride south from the dock.
Dive Site Background: Named "Sunset Reef" as it is a sought-after spot by locals to witness the mesmerizing sunset during winter months.
Dive Site Details: An ideal shallow dive, ranging from 15' – 22' in depth. Though perfect for newbies, this reef is no pushover! With its flat sandy bottom, bountiful coral heads, and an incredible variety of critters, it's a hit among macro enthusiasts.
Fun Fact: One of the world's leading underwater photographers, Dr. Alex Mustard, often dives at Sunset Reef during his workshops.
Practical Information: Resting just below the boat at Sunset Reef, divers can find a historic anchor from 1794, from the notorious ten sails shipwreck event. Discovered in 1980, it now lies here, allowing divers a touch of history.
Safety and Conservation: As always, ensure you follow standard diving guidelines to protect the unique marine life and history of Sunset Reef.
Sunset Reef, while aptly named for its breathtaking sunset views, is more than just a visual feast. Located a quick 5-minute boat ride from the dock, this eastern reef is an ideal dive site for novice divers or those taking their very first plunge. Yet, it remains a favorite even among the seasoned, for its unique critter sightings and remarkable marine biodiversity. It's so mesmerizing that when Dr. Alex Mustard, a renowned underwater photographer, conducts his workshops in Cayman, Sunset Reef always features in his itinerary.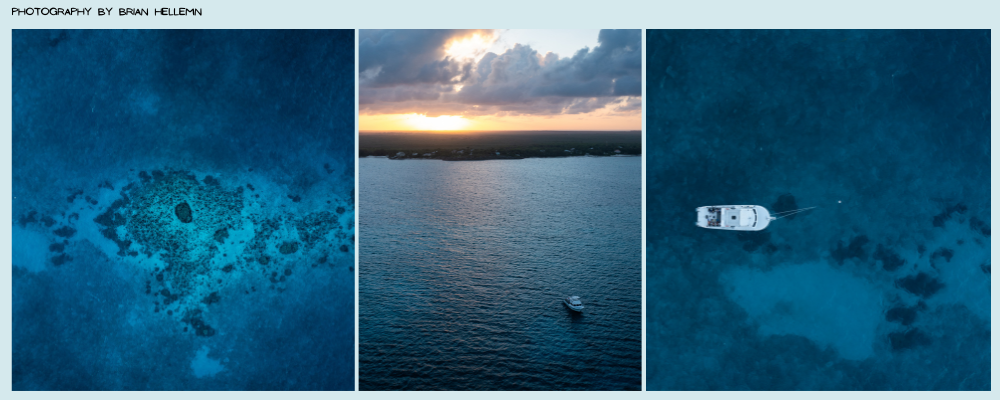 The reef is characterized by a flat sandy bottom that doesn't exceed 22 ft. It offers plenty of coral heads to explore, and if you're a fan of critters, you're in for a treat. From the smallest macro life to unique critters, there's always something to captivate you at Sunset Reef. Every Friday afternoon, our 'Macro Mania' dive event witnesses divers spending a delightful amount of time underwater, hunting for the tiniest marine life.
A dive at Sunset Reef also introduces you to a slice of history. Resting right below the boat is an ancient anchor from the 1794 ten sails shipwreck event. Found in 1980 by Indiana University, this anchor was relocated to Sunset Reef, allowing divers like you to experience and appreciate a tangible piece of history. Sunset Reef is undoubtedly a must-add to your diving bucket list. Come explore this underwater marvel with us on a Night Dive or Macro Mania dive!
About Ocean Frontiers Ltd.
Ocean Frontiers Dive Shop is located on the remote East End of Grand Cayman. Founded in 1996 with one dive boat and a dream to introduce divers to the wonders of East End diving, the company has grown into one of Cayman's premier dive operations with a reputation for legendary customer service and having the island's friendliest staff. Ocean Frontiers is also recognized as one of the most conservation-minded dive operators in the Cayman Islands with a long history of promoting ocean protection through its company programs, and an unwavering support for outside environmental projects. The winner of Project AWARE's Environmental Achievement Award in 2004 and 2010, Ocean Frontiers has again been recognized in 2012. The company also received the PADI Green Star Dive Center accreditation in 2012 for demonstrating a dedication to conservation, the first dive operator in the Cayman Islands to receive this distinction.