You Have Reached Your Destination...
You Have Reached Your Destination...
Stephen Broadbelt
June 01st 2015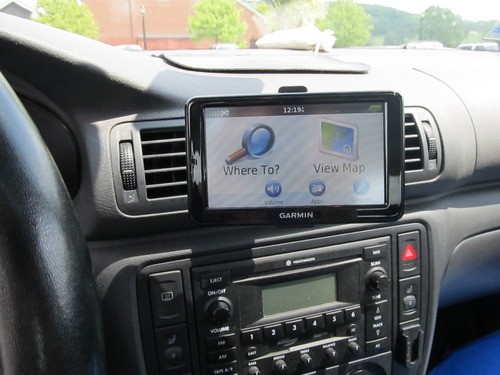 Garmin GPS Street Map Navigation in Grand Cayman, just WORKS! Even with turn-by-turn directions. The exact same GPS unit I've been using whenever I travel to the USA, served up a new challenge for me over the last 2 weeks- I wanted to see if I could get lost on a small island, as if it was my first time visiting. The results were- I couldn't! The very basic Garmin dashboard mounted GPS unit I have is nothing short of brilliant for visitors in Grand Cayman. I know this is old news for the rest of the world, but little ole Cayman often gets left out from technological marvels such as these.
I have even witnessed losing reservations for Ocean Frontiers and Compass Point Dive Resort over concerns of getting lost. For some potenial guests, their idea of a vacation does not include driving on the left in a foreign country with no clue on how to get from point A to point B.
While trying to get lost, I tested the following routes that resulted in 100% accuracy and took the best routes and even knew a few shortcuts that I thought only I knew:
Owen Roberts International Airport (GCM) to Compass Point Dive Resort
Ocean Frontiers Dive Shop to Kaibo Yacht Club, where our Stingray trips depart
Ocean Frontiers Dive Shop to Lobster Pot Dock, where our Kittiwake trips depart
All were navigated with turn-by-turn voice commands and the icing on the cake was the impressive database of names, so you don't even need to know the street address for most businesses or points of interest.
Imagine arriving after dark on an island you have never seen before and have the task of driving to the 'remote' side of the island with all of your precious cargo. However, this time you power up your Garmin GPS unit and stick it inside windshield and wait for 30 seconds while it figures where the heck you landed since it was last turned on.... and surprise surprise, it has you in the Avis parking lot with a 'where to?' question on the screen. You tap on lodging and then select 'spell name'..... followed by 'Compass Point Div...' before you have finished typing, the resort name pops up and you tap the big green GO button. The pressure from the back seat drivers vanishes instantly.
Guys hate to ask for directions, and now you'll never have to in the Cayman Islands. The Cayman map is included on the default 49 State USA map that ships free with any Garmin GPS units purchased in the USA. If you are from Europe, you would need to purchase the USA Lower 49 States Map from Garmin's website.
Always update your GPS unit online for the latest versions of your maps and database files. Remember to drive on the left, and yes we know that if you turn your windshield wipers on that it really means you are about to make a turn.