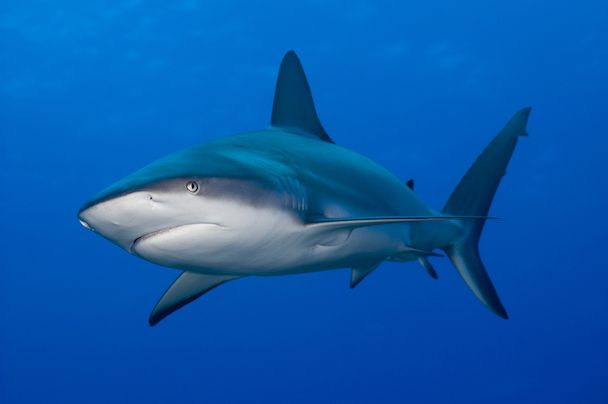 Dive with your crew to navigate point-to-point along the Cayman Trench for a one-of-a-kind experience. This dive gives maximum time on the top of the wall, giving the greatest
X-Dive - 1-Tank Boat Dive
Dive with your crew to navigate point-to-point along the Cayman Trench for a one-of-a-kind experience. This dive gives maximum time on the top of the wall, giving the greatest chances for seeing the big stuff, including "Mr.X".
Highlights:
1-Tank afternoon Boat Dive
Mini-Class on Shark Conservation
Guided dive, starting at one location and pick up at another
Cruise the edge of the drop-off and experience what Cayman is famous for
Highest probability of seeing marine life such as Turtles, Rays or Sharks
Excellent photo and video opportunities
Computer Profile (Nitrox recommended)
A One way ticket to dive the Cayman Wall, no back tracking, just keep on going until you reach the rendezvous point with the dive boat. By not having to turn back half way through the dive you end up seeing twice as much of the wall area, which means double the chance of seeing whatever it is you are looking for. This is a guided dive for navigational purposes and the dive boat follows your path above and meets you at the final location at the end of the dive. This is not normally a drift dive, but on occasion there can be current and in those cases your Divemaster and group would always go with the current flow direction. The X-Dive is highly recommended for divers who think they have seen it all.
Trip Details:
East End 1-Tank Boat Dive
Departs Ocean Frontiers Dock at Compass Point Dive Resort
Mini-Class onsite at dive shop
Diver Certification required
Must have completed prior dive with Ocean Frontiers on this visit
Nitrox recommended
What's included: Boat excursion, mini-class, crew and guide, air tanks, belts, lead weights, towels and drinking water.
Not included:
Other rental gear: BCD, Fins, Mask, Wetsuit, Regulator, Instruments, Dive Computer, Camera.
Transportation to and from your hotel to the departure point in East End is not included. You will need a rental car or taxi if you are not staying in the East End district.
Gratuities Not Included.
Additional Information:
Open Water Certification or higher is required to participate in this activity. If you are certified and have not dived in the last 24 months you will be required to take a Refresher Course or Orientation Dive prior to this trip for an additional fee.
---
Didn't find what you are looking for? Want to speak to a real person? Have questions on our dive packages?
Please contact us by email or phone:
Reservations Email: reservations@oceanfrontiers.com

Reservations Toll Free: 1-800-348-6096
US Tel (Vonage): 1-954-727-5312 (forwards to Cayman Office on Site)
Cayman Islands Reservations Phone: 1-954-727-5312

Our Reservations Office is located on site at the Dive Shop & Resort in the Cayman Islands.
Reservations Office is open Monday-Friday | 8:30am-5:30pm Cayman Islands time.

Dive Shop and Front desk is open 7 days per week | 7am to 6pm and can be reached directly on (345)-640-7500
After Hours Emergency Contact: (345) 321-7500