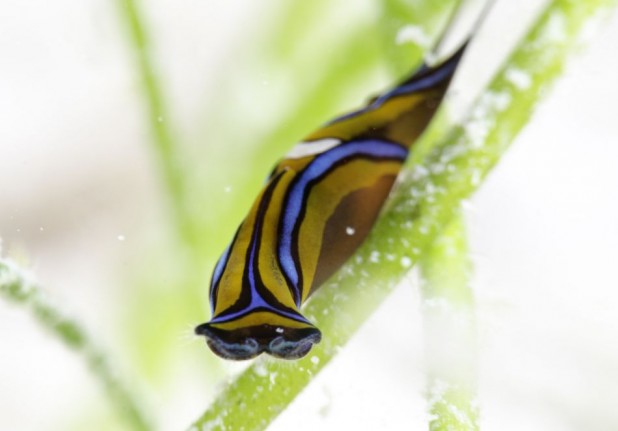 Visit Grand Cayman's hot bed of Macro critters inside the East End lagoon. A dedicated ultra shallow dive to find the tiny, miniature, weird and wonderful creatures of the coral reef. A must for under
MACRO MANIA DIVE | 1-Tank Boat Dive | PM Afternoon Trip | US$75.00
Visit Grand Cayman's hot bed of Macro critters inside the East End lagoon. A dedicated ultra shallow dive to find the tiny, miniature, weird and wonderful creatures of the coral reef. A must for underwater photographers.
Highlights:
Unlimited bottom time
Macro Guru on board and in the water to help you find subjects
Caters to underwater photographers and nature enthusiasts
Shallow reef dive inside the protected East End lagoon
Suitable for all skill levels of divers
Only 25 feet at the deepest point
Diver Certification required
Marine macro species of interest inside the lagoon include the following: Swallowtail Headsheild Slug, Secretary Blenny, Bearded Fireworm, Banded Coral Shrimp, Squat Anemone Shrimp, Spotted Cleaner Shrimp, Blue Eye Hermit Crab, Gaudy Clown Crab, Flamingo Tongue, Yellowface Pikeblenny and many more.....
Trip Details:
1-Tank boat dive, Afternoon Trip at 1:30pm
Departs East End at Ocean Frontiers Dive Shop dock.
Dive duration typically +60 minutes
Price US$75 each
What's Included:
Boat Trip, Air Tank, Naturalist Guide, Towel, Drinking Water, Lead Weights, Belt, Free Shuttle.
Not included:
Other rental gear: BCD, Fins, Mask, Wetsuit, Regulator, Instruments, Dive Computer, Nitrox tanks, Camera. Please check with the dive shop for directions. Gratuities Not Included