20 Years of Diving Cayman's Frontier 1996-2016
20 Years of Diving Cayman's Frontier 1996-2016
Stephen Broadbelt
February 16th 2016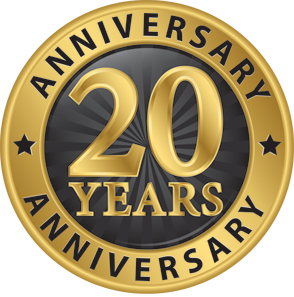 Two decades of diving on the frontier of Grand Cayman's East End has been an incredible journey, only made possible by our loyal customers. We have acheived many milestones over the last twenty years and are excited about what the future holds above and below the surface over the next 20 years.
In 1996 we opened our doors as the only independant dive operator servicing the East End of Grand Cayman. Until 1996, the only other way to dive the East End was to stay at either the Dive Lodge or the Tortuga Club. It wasn't possible to stay on the West side and dive the East End - this is how Ocean Frontiers got its start. With our brand new dive boat, Nauti-Cat, an old Cayman style building for our dive shop and a big 9 seater Dodge van, we had our very first customer on Valentines day, 1996.
Over the last twenty years, Ocean Frontiers has pioneered diving in the Cayman Islands, specializing in unique 'invented here' trips, such as: Shark Awareness Project, Dawn Stingray trips, Ultra Violet 'Glow' Night Dives, Outer District 3-Tank Safaris and the X-Dive. Diving is always and adventure with Ocean Frontiers.
Ocean Frontiers is passionate about marine conservation. As a Green Certified business, we have spearheaded many environmental projects, installing new dive site moorings, shark tagging, turtle tracking and developing a coral nurserey.
In 2004, Compass Point Dive Resort opened. Now our customers could stay on site with us and 'Roll out of bed and on to the dive boat'. In 2013, Eagle Rays Bar & Grill was added to complete the resort experience to provide everything on your door step.
If we are known for one thing, other than fantastic diving and marine life - it is for our talented, friendly, fun and safety concious dive team. Our staff provide the ultimate 'valet dive service' where we take care of absolutely everything and all you have to do is breath and open your eyes.
In 2010 we introduced the Green Short Challenge, to Let your diving legacy be fulfilled. Named after our dive teams teal green shorts, the challenge is to dive all 55 dive sites on the East End of Grand Cayman. Upon completetion, you will be inducted in to the Green Short Hall of Fame and be awarded a gold medal, special edition green shorts and a 6" bronze plaque installed in our 'Divers Walk of Fame'.
This post touches on a few of the memorable events and milestones over the last twenty years that mark what it is and what it takes to be on the ocean's frontier.