Earth Week 2023: Support Coral Restoration with Reef Renewal Cayman and Ocean Frontiers
In honor of Earth Day 2023, Ocean Frontiers is taking things up a notch and celebrating "Earth Week" 2023, and dedicating a week to the conservation efforts that keep the Cayman Islands reefs thriving in the wake of ever-increasing challenges to the marine environment. In no place is this more evident that our work in conjunction with Reef Renewal Cayman Islands, leading the charge of coral restoration efforts on the islands.
Reef Renewal Cayman is a non-profit organization based in the Cayman Islands dedicated to restoring and preserving coral reefs in the Cayman Islands. The organization is a collective effort of Lois Hatcher, who has been diving for more than 30 years and has witnessed the oceans decline, and several key local partners. The organization is part of the larger Reef Renewal International, a network of coral restoration projects in countries around the world.
Her expertise in coral restoration techniques, paired with her determination to restore reefs around Grand Cayman, has been a driving force in garnering support and attention for the need for coral outplanting efforts in wake of increasing threats to what we've been so accustomed to enjoying: a healthy Cayman reef system.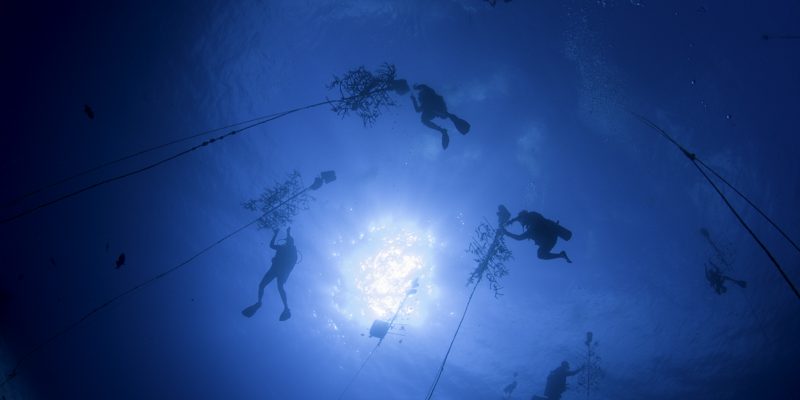 In an effort to raise awareness about Reef Renewal Cayman's work and encourage donations to support their restoration efforts, Reef Renewal has released a new keychain tag to show your support for the organization - they look great on a BCD or backpack!
Donors who contribute to the campaign can receive one of these new tags, which will be available for pickup at the Ocean Frontiers dive shop at your next visit. All donations will go towards supporting Reef Renewal Cayman's coral restoration programs. Fundraising efforts like these are a critical resource for organizations like Reef Renewal, and every contribution makes a difference. If you're able, please take this opportunity to show your support for this important work, and by extension, our beautiful Cayman coral reef ecosystem.
To donate and show your support for coral reef conservation, visit their website here. Your donation will go a long way in helping restore and preserve the natural balance of the marine ecosystem.
Thank you for your support, and Happy Earth Week 2023!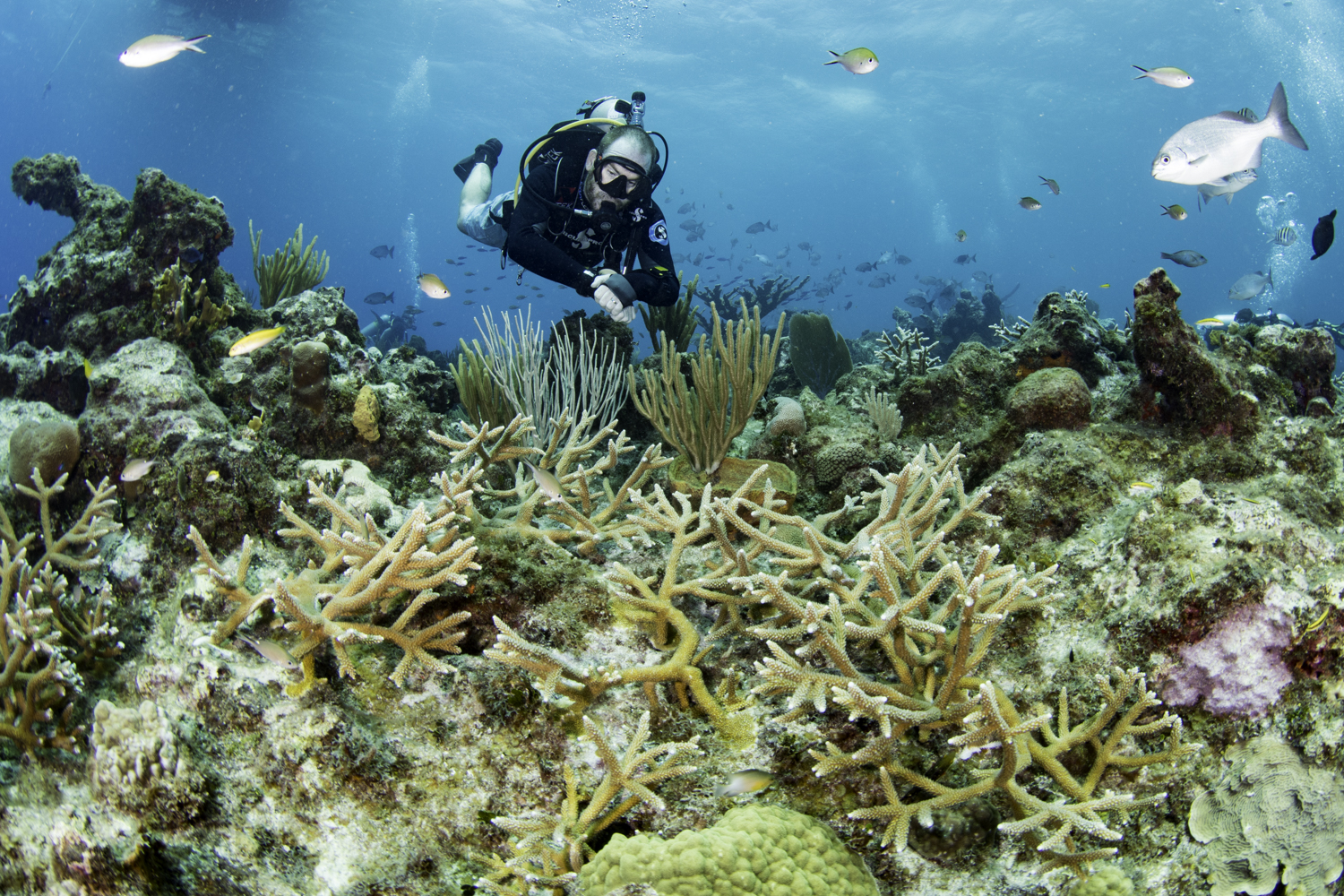 About Ocean Frontiers Ltd.
Ocean Frontiers Dive Shop is located on the remote East End of Grand Cayman. Founded in 1996 with one dive boat and a dream to introduce divers to the wonders of East End diving, the company has grown into one of Cayman's premier dive operations with a reputation for legendary customer service and having the island's friendliest staff. Ocean Frontiers is also recognized as one of the most conservation-minded dive operators in the Cayman Islands with a long history of promoting ocean protection through its company programs, and an unwavering support for outside environmental projects. The winner of Project AWARE's Environmental Achievement Award in 2004 and 2010, Ocean Frontiers has again been recognized in 2012. The company also received the PADI Green Star Dive Center accreditation in 2012 for demonstrating a dedication to conservation, the first dive operator in the Cayman Islands to receive this distinction.